Mysteries of the Philippines
ABOUT 5 YEARS AGO I WENT TO THE PHILIPPINES WITH MY MOM BECAUSE MY LOLA PASSED AWAY. TO HELP COMFORT MY MOM AND GET HER MIND OFF THINGS, WE TOOK A SIDETRIP TO THE SOUTHERN PORTION OF THE PHILIPPINES TO THE ISLAND OF PALAWAN. WHAT STARTED OUT AS A FAMILY TRIP BECAME A LIFE CHANGING EXPERIENCE.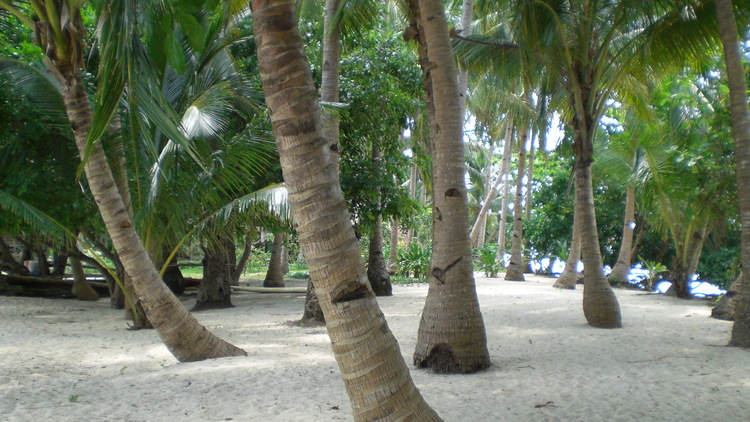 Palawan is a beautiful island chain filled with blue sand beaches and epic coast lines--it's pure paradise. To get around you take a "banca" jumping from island to island. In one of our many adventures, we ended up staying in a provincial hut of sorts... It brought back memories for my Mom. She told me when she was growing up, they'd go to the provence and men would serenade to her at night...
"As she began to tell me her adolescent courtships, I fell asleep to her stories like it was lullaby. Time passed and my thoughts started to drift and I went into a deep sleep—and then I started to dream..."
I saw the bustle of Metro Manila at sunset and the people going about their business like ants in the city. Then the landscape morphed into the lush country side of the island nation.
I felt the anger of the Philippine people swell during the People Power movement when the they over threw their dictator and choose a new family to lead the country forward.
Then bombs exploded and the Japanese bomb Manila during WW2, ravaging the Philippines. I saw General MacArthur retreat and while making his famous proclamation of "I shall return."
Then my dream went deeper to the turn of the 1800's when the Philippines was a colony of the United States after the Americans seized the Philippines from the Spanish.
I watched the Illustrados (upper class, foreign educated elite) and the Kapitueneros (the working class revolutionaries) team up to forge a new destiny for the island archipelago, only to have independence snuffed out by the United States.
And then I was transported back into the 1400's off the coast of Palawan to a time long forgotten. I experienced another Philippines steeped in traditions long lost in time. The pre-Hispanic Philippines of island empires that spanned across modern day Malaysia and Indonesia and bound together thru Islamic beliefs.
"Before there was even a Philippines....
I got a glimpse of a proud seafaring people engaged in maritime commerce with ships sporting brightly colored sails. I heard the rhythmic sounds of the kulintang and saw the people swaying to the beat while children wrote in bayabayin the ancient written script of the Philippines lost to 99% of all Filipinos.
In another island not far from Palawan lived an exiled tribal chieftain holding sway over the island deities. He manipulates them to use there power to conjure up a powerful storm to shipwreck his enemies son and exact revenge. Once stranded on his island, he persuades his beautiful daughter to seduce his enemies son and then in a blink of an eye it all vanishes. I wake-up and realize it's 2014 and it was all a dream...
OR WAS IT?
Maseg is actually an epic new work from Kularts, the nation's premier presenter of contemporary and tribal Pilipino arts and they've commissioned Philippine Master Dance Artist Jay Loyola and Composer Florante Aguilar to produce this master piece at the historic Brava Theater in San Francisco.
Plinth is producing the crowdfunding campaign and
It's not often I work on a project that has cultural significance and has the power to awaken the interest of our cultural heritage in my niece Noey. Noey is like any 14 year old suburban teenager. She selfies, instagrams, and talks about boys. I've tried multiple times to have a serious conversation about our ethnic identity and what it means to be Filipino to no avail. Then 3 weeks ago I showed her the video above and her response was:
So then I showed her the poster and pointed out the baybayin, and here's how she reacted:
"I wish I could learn how to write that."
Then it dawned on me, I was 20 when I was first made conscious of the true roots of Philippine history and years later my niece who is only 15 is becoming conscious of our lost roots because of Maseg.
To preserve our cultural heritage it's gonna take our community to make a stand and really come together to pool our resources to make Maseg come to life.
We've reached the critical 50% fundraising mark and we need your help. From 8/5 to 8/18, Local Lift will be matching $1 for $1 every pledge. Now is the time to make Maseg a reality!
desi danganan